Testimonials and Reviews
There is nothing we appreciate more than our clients taking the time to tell us about their experience working with us. Here are what some of our clients had to say...thank you very much!
 
We would love to have you as a client!  Please contact us today.
---
8/24/2018
So far, I've worked with the company twice, and intend to again. If you have concerns about a home you're already in, or buying a home that could be water damaged or hazardous with mold, this company is *the one*. I interviewed and researched them all and am quite confident I found the best. First we called them for a home we rented that we suspected had mold. That data was really remarkable and helped us so much. With an educated and very discerning eye, equipment, and thoroughness of the highest caliber, they can find history of former leaks or 'water intrusions', even if remodeling has attempted to disguise it - they found clues. Or hidden leaks, where it can look dry, but equipment can tell. The lab tests they run are comprehensive and thorough. Any questions were met with prompt response, generous grace, and seen through until satisfied. I learned so much directly, and they also provide a wealth of information resources along the way. Later when we had bid on a home, we were given a seller disclosure there have never been leaks on a freshly completely remodeled home. You hope people tell the truth all day every day, but if you're going to invest so much it's better to have facts and data by someone who has your back, so we called Craig again straight away. Not just any inspector would do either, we wanted a mold specialist who knows how water can ruin a home's safety and value, and how many ways water can sneak in or hide. He found evidence of former leaks and one current leak dripping right in the picture - drop and all, and several different indications of mold you don't want festering in your home in the attic, crawlspace, and even among the new remodel area inside (great catch man!). And he did this in a home that had been totally remodeled and by all accounts looked pretty perfect to my uneducated eye. He also caught numerous risk factors that could lead to leaks and mold if not repaired or replaced. It's hard to put a value on health, home, and family. Priceless right? The value of this information is empowering, and comforting. It fosters wise decisions and an advocate with the best science in your corner looking out for all those priceless things. I cannot recommend this company or their service quality highly enough.
6/1/2019
Mold Inspection Sciences lives up to their excellent reviews and ratings. Craig, the inspector, was a true professional. He very thoroughly inspected my house and clearly explained the process and what he observed. He recommended air and physical testing in specific areas, but did not pressure me in any way to have the tests completed. I felt very comfortable with his recommendations and the tests were completed. The lab reports prepared by Brandon used a combination of text and graphs to present the results in a manner that was understandable to the lay person. i highly recommend this company's services.
1/12/2016
I contacted MIS about a possible issue in my apartment, they were very helpful and fast, I had an inspector on site in under 24 hours. They were very professional and were ready to answer all questions I had regarding mold and the inspection process. I would definitely recommend them, and will be using them for a follow-up inspection based on the results of my lab work!
4/8/2019
Totally pleased with the Mold inspection service provided by Craig Cooper with Mold inspection sciences here in Portland Very knowledgeable and able to give us our options. The actual mold report and lab results came quickly and on time as promised. we're very pleased and give Craig and the company 5 stars.
5/25/2018
Craig was extremely thorough and careful as he went through the house. While he didn't find any water intrusion/mold, he gave us some suggestions to perhaps eliminate the order I was smelling (which of course my husband couldn't smell). He was personable and spoke to us in lay terms, but not like we were 5 year olds.
3/12/2018
We were very happy with the service from start to finish! When making the appointment, the entire process was described in detail, including prices, and when Craig got here, he went over how the inspection would go. Having that context—the people being good communicators—makes a big difference! Craig was happy to answer our many questions. He wrote up recommendations for lab tests in 5 places and we elected to do 4 of them. There was absolutely no pressure to do more, and no "selling" of any kind at all. We felt that Craig was mindful of what tests would be useful, and explained that well. We also felt he was earnest, helpful and there to get a job done well, rather than to make the company as much money as possible. The report came on time as promised and was easy to understand. A lot of people would say the service is overpriced just because they aren't too thrilled to spend a good amount of money. I think it's reasonably priced—people don't tend to consider all the costs for service like this: time spent traveling, sending samples to the lab, writing the report, time on site (several hours), lab fees, the inspector's experience and expertise, and the people who manage scheduling and bookkeeping and payroll... and I'm probably missing something.
1/24/2018
Craig was professional, knowledgeable, prompt and courteous. He gave me a good idea of what to expect in dealing with the mold problem, which was a big help since I've not dealt with such things in the past.
9/3/2017
8/9/2017
Craig was prompt, professional, thorough and very knowledgeable. He took time to explain things to me and answer my questions. His report was easy to read and his partner called to go over the report and answer any questions. Every contact I've had with the people in this company have made me feel comfortable. It is clear they care about providing a good service for their customer.
8/6/2017
Very impressed with quality of service provided, willingness of technician to answer questions, explanation of testing and remediation process. Report received on time. Craig did a great job.
6/6/2017
Craig's mold sampling results came back quickly with very high degrees of compromised air quality. Craig recommended Oregon Restoration to do the cleanup, which resulted in removing everything from the contaminated rooms, sealing off the back of the house, removing sheetrock, carpeting, flooring, and insulation. Craig then returned after the mold was mitigated and did further mold samplings. The house is now mold free.
5/23/2017
He knows what he's doing.
3/29/2017
Heidi Fisk gave us an "A"
3/10/2017
I researched mold inspection companies and read excellent reviews on Craig Cooper the local Mold Inspection Sciences inspector. I met Craig I told him he had a great reputation and I expected him to live up to it. He did and far more. Craig's pre-remediation inspection identified the type of mold. But Craig went beyond that. He is a great teacher and he educated me on the probable cause of the mold, various methods of mold removal, and provided the information I needed to select a remediation company. Brad of the MIS staff was also extremely helpful. I selected a firm that used a remediation method that Craig and Brad had recommended. The work was completed in a timely manner and passed with flying colors.
2/16/2017
All went well. I would highly recommend Mold Inspection Sciences as a company with a high standard of expertise. We now have a clear picture of how to bring our basement back to its former pristine condition. Because this company does not perform mold remediation, but only makes recommendations based on data found, there is not a conflict of interest. For this reason as well as the knowledge and professionalism of the inspector, we have confidence in their assessment.
1/4/2017
We had a great experience with Mold Inspection Sciences; Craig was prompt in setting up an appointment, punctual the day of the appointment, and very patient and friendly as he explained a number of technical factors related to our house and the characteristics of mold. We will hire him again once our remediation is complete to do the post-remediation verification of our contractor's work. Highly recommended. The only reason I gave them a 'B' on price is simply because I haven't hired this type of work from any other company before and therefore I don't have anything to compare them to, so I didn't feel like I could give them an 'A' because of that; but I certainly thought their price seemed reasonable for the scope of work completed.
10/2/2016
I had an outstanding experience working with Mold Inspection Sciences. After discovering mold in my home, I engaged Mold Inspection Sciences to perform an analysis. Craig came out and did a thorough examination of my entire house, identified risk areas, and took several air samples. Afterwards, he provided a very detailed report, which noted both the outcomes of his testing and specific remediation steps for each area of concern. After I had my home remediated, I asked Craig to come back and retest. Once again, he did a very thorough examination and provided great documentation of the results. On both occasions, Craig was professional, knowledgeable, thorough, and informative…and was really nice to boot! He was also very responsive to my follow-up questions after his visits. Without hesitation, I would highly recommend Mold Inspection Sciences!
9/29/2016
Craig was very professional and informative.he explained everything in great detail. He also listened very well to all of our concerns. There was some additional optional testing that we learned about and he was very honest about how it can be viewed by insurance companies and left it up to is as to how to proceed. We received the test results quicker than I had expected and he every called and left a detailed Voice mail explaining a summary of the state of our house
6/20/2016
They came out and investigated, and while they did not find evidence of mold they did find evidence of animals. They were very professional and thorough and I would use them again for any mold problem.
5/5/2016
The provider was very professional and also very knowledgable about mold. He took time to explain things and answered all my questions. I felt he was very thorough with the inspection. The test results came within a few days. They were complete and easy to understand. Ogives this business an excellent rating.
3/8/2016
Mr. Craig Cooper was punctual. He listened and observed. Then he explained what he was going to do.  As her performed the testing procedures, he patiently explained what he was doing and why. At the end of the inspection, he indicated taht the analytical results would be completed by the next Wednesday.  The report was emailed on that date and was followed up by a telephone call which explained the results in detail.  I was very impressed with Mold Inspection Services- Portland, Oregon!
1/7/2016
Craig Cooper was the specialist who worked with us.&nbsp; I talked with Craig on the phone&nbsp;prior to the inspection visit and all the charges were exactly in line with what he had&nbsp;laid out in the phone call prior to the visit.&nbsp; He was prompt, very thorough, explained all the steps he was doing, and explained what some possible next steps would be. He gave me some contact names for local mold remediation companies since his company only does inspections and does not handle remediation.&nbsp; Craig was very friendly as well and answered all of the questions that we had.</p> <p>The samples that were obtained onsite were completed right when he said they would be.&nbsp; We appreciated him coming out on such short notice right before the holidays started up.&nbsp; I would definitely recommend Mold Inspection Sciences, to others
1/5/2016
I couldn't agree more with the reviews provided by other homeowners here. Craig is Super Excellent. <br /> Very Patient, personable, extremely knowledgeable. I do ask a lot of questions and he answered them patiently and explained how Sampling works, GK on Mold and guided on things as next steps. <br /> I will definitely recommend him to anyone in need of help Mold related guidance and Inspection
10/23/2015
Craig was amazing. &nbsp;Very professional and very thorough not only in his explanation of services before making the appointment but in performing the actual &nbsp;inspection. &nbsp;He was prompt---and he was very kind. &nbsp;He explained my options and he laid out the costs so everything was clear....he allowed me to make the decision regarding more testing without any pressure from him. &nbsp;He never tried to up sell me or get me to purchase more tests than what I wanted. &nbsp;It was very comfortable doing business with him. &nbsp;He got back to me on the day he said he would with the test results. &nbsp;We are actually going to use him again for our business location because he was so above board. &nbsp;There was no guessing as to what it would cost. &nbsp;It was all laid out very clearly before hand. &nbsp;He is not the cheapest out there but the quality of his service was AMAZING!!! &nbsp; <br /> He knows his stuff. &nbsp;He answered all my questions without getting frustrated with me and he seemed to genuinely enjoy his work. &nbsp;I would highly recommend him and this company.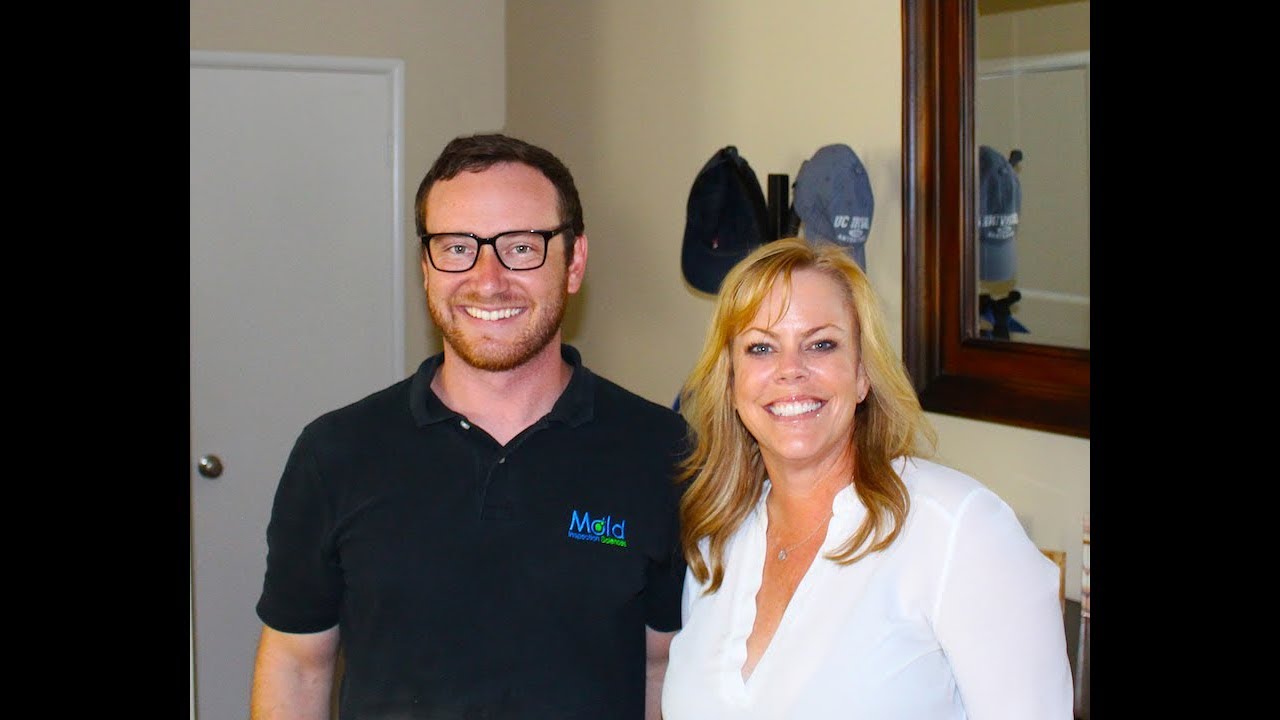 Invest in Your Family Too!
My fiance and I have been living in our new, old home for over a year now. It was built in the 50's but had been remodeled. Since moving in, we began to notice that some of the remodeling wasn't done correctly. What caught our eye in regards to mold was a musty smell under the kitchen sink and water leaking from the dishwasher. There are also small areas throughout the home that show evident signs of old water damage. For peace-of-mind, I decided to reach out to Mold Inspection Sciences. A customer service representative called me back right away, answered all of my questions and gave me information to prepare for my inspection. On inspection day, I met with inspector Ben who was nice, helpful, friendly and most importantly SUPER knowledgeable about all things mold. He had impressive tools to detect moisture and temperature shifts in areas of concern and even pointed out areas I didn't realize were past water damage was hidden by paint. I had chosen the full property inspection, and that's exactly what I got. Ben was a true mold detective from floor to ceiling and inside out. Ben walked me through his initial finds, gave recommendations on how to keep water away from our home externally, and then sent off the air and surface samples I approved to test to the lab. About three days later, I received a 24-page lab report and a 15-page mold inspection report with photos, findings, results, and recommendations. I couldn't be more pleased with the services provided. Reaching out to Mold Inspection Sciences was the right investment for our new, old home and our family! If you're on the fence, I definitely recommend Mold Inspection Sciences. Invest in your family too!
- Susie Hays, 5-star Google Review